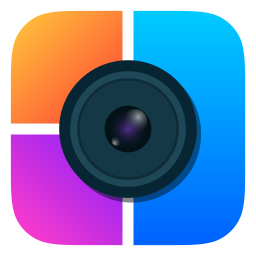 TRY CLASSI4U'S PHOTO COLLAGE EDITOR APP
Standard 20 ft Shipping Containers | For Sale | New and Used Shipping Containers
Coimbatore, Tamil Nadu
- 08 Sep, 2020
Description
20 ft. Standard Shipping Container.

We offer quality New and Used Shipping Containers 20-foot Shipping Containers, available for immediate sale and delivery. The standard 20-foot container or "dry van" is one of the most Commonly-used containers for the shipment of goods in ocean freight along with the 40-foot Container. Our 20 ft. dry shipping containers are easy to load, access, and handle. 20 ft.shipping containers are perfect for everyday storage of dry goods, furniture and all storage needs.

Contact us TODAY with your delivery zip code and we'll give you a free, easy, no hassle direct quote. insales@topuniverse.com or Visit us at http://www.topuniverse.com/containers-for-sale for an Instant quote.

A standard 20 ft. container dimensions are as follows:

• External measurement: 20'/8'/8'6

• Internal measurement: 19'3/7'7/7'9

• Floor area: 150 sq. ft.

• Maximum weight: 2400 kg

Applications of a 20 ft. shipping container:

• Wind and water proof.

• Suited for Transport.

• Suited for Storage.

• Equipped with a wooden floor.

• Containers are inexpensive and versatile.

About Top Universe:

TOP Universe is a highly diversified business involved in Shipping, Logistics, Freight Forwarding, and Container Trading. We offer quality new and used shipping containers in a variety of shapes and Sizes at the best prices. Our inventory consists of 6 ft. to 45 ft. long containers which are available as Flat racks, high cubes, open top, open side, and standard boxes, as well as chassis in various lengths.

We also supply DNV and chemical storage containers at competitive rates. Our all-steel boxes are Versatile enough to suit every need– from industrial storage to transportation to building modular Spaces – while our dedicated team guides you at every stage to ensure that you choose the right Container each time you buy from us.
Related ads