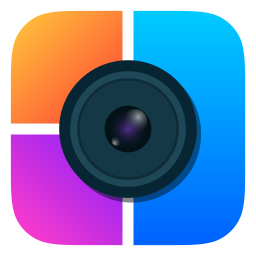 TRY CLASSI4U'S PHOTO COLLAGE EDITOR APP
Texas Warehouse FOR SALE 11,000 SQ FT Half Acre Concrete Lot Fenced 10 Bays
Bhopal, Madhya Pradesh
- 26 May, 2023
Industrial

11000 Sq. ft

> 20 yrs
Description
Industrial Warehouse Shop with 10 Service Bays 1/2 Acre (2023m²) Concreted Fenced parking in Dallas Fort Worth Metro North Texas. Building size 11,000 Square Feet 1077m² . (Ten Million Dollars) https://warehouseftw.com Contact John +1-972-891-1576. Great location for distribution and logistics, e-commerce fulfillment center, automotive, recycling center, investor and real estate broker individual bay leasing, manufacturing, factory, medical research, energy industry, oil and gas processing, aerospace, storage, secure commercial truck parking, educational, robotics and automation development, office supply, safe outside storage yard, wood processing. Only 6 hours (400 miles) from the Mexican border.

Bodega en Texas en venta montaje almacenamiento recicladora automotriz Almacén Industrial Tienda con 10 Bahías de Servicio 1/2 Acre (2023 metros cuadrados) Concreto Estacionamiento cercado en Dallas Fort Worth Metro North Texas. https://warehouseftw.com John 972-891-1576 Tamaño del edificio 11,000 pies cuadrados (1077 metros cuadrados). ($Diez millones de dólares USD) Excelente ubicación para distribución y logística, centro de cumplimiento de comercio electrónico, automotriz, centro de reciclaje, inversionista y corredor de bienes raíces arrendamiento de bahía individual, fabricación, fábrica, investigación médica, industria energética, procesamiento de petróleo y gas, aeroespacial , almacenamiento, estacionamiento seguro de camiones comerciales, educación, desarrollo de robótica y automatización, suministros de oficina, patio de almacenamiento exterior seguro, procesamiento de madera, invernadero de cáñamo de cannabis legal, centro de distribución de donaciones de organizaciones sin fines de lucro. A solo 6 horas (640km 400 millas) de la frontera con México.

Lagerhaus in Texas zu verkaufen 972-891.1576 Ein halbes Hektar großes, eingezäuntes Betongrundstück mit 10 Buchten Industrielles Lagerhaus mit 10 Servicebuchten, 1/2 Acre (2023 m2) betonierter, eingezäunter Parkplatz in Dallas Fort Worth Metro North Texas. https://warehouseftw.com John 972-891-1576 Gebäudegröße 11.000 Quadratfuß (1077 Quadratmeter). (Zehn Millionen Dollar USD) Großartiger Standort für Vertrieb und Logistik, E-Commerce-Fulfillment-Center, Automobilindustrie, Recyclingzentrum, individuelle Buchtenvermietung für Investoren und Immobilienmakler, Fertigung, Fabrik, medizinische Forschung, Energiewirtschaft, Öl- und Gasverarbeitung, Luft- und Raumfahrt , Lagerung, sichere Parkplätze für Nutzfahrzeuge, Bildung, Robotik- und Automatisierungsentwicklung, Bürobedarf, sicherer Außenlagerplatz, Holzverarbeitung, legales Cannabis-Hanf-Gewächshaus, Spendenverteilungszentrum gemeinnütziger Organisationen. Nur 6 Stunden (400 Meilen oder 640 km) von der mexikanischen Grenze entfernt.

Texas Entrepôt 1077m² Terrain en béton d'un demi-acre clôturé 10 baies Entrepôt industriel avec 10 baies de service 1/2 acre (2023 m2) Parking clôturé bétonné à Dallas Fort Worth Metro North Texas. https://warehouseftw.com John 972-891-1576 Taille du bâtiment 11 000 pieds carrés (1077 mètres carrés). (dix millions de dollars USD) Emplacement idéal pour la distribution et la logistique, centre de distribution de commerce électronique, automobile, centre de recyclage, investisseur et courtier immobilier location de baies individuelles, fabrication, usine, recherche médicale, industrie de l'énergie, traitement du pétrole et du gaz, aérospatiale , entreposage, stationnement sécurisé pour camions commerciaux, éducation, développement de la robotique et de l'automatisation, fournitures de bureau, aire d'entreposage extérieur sécuritaire, transformation du bois, serre légale de chanvre de cannabis, centre de distribution des dons d'organismes à but non lucratif. A seulement 6 heures (400 miles ou 640 km) de la frontière mexicaine.


Склад в Техасе 1077м² Бетонный участок 2023м² Огороженный 10 отсеками Промышленный цех с 10 сервисными отсеками Склад 1/2 акра (2023 квадратных метра) Забетонированная огороженная парковка в Далласе Метро Форт-Уэрт Северный Техас. Размер здания 11 000 квадратных футов (1077 квадратных метров). Десять миллионов долларов. Чтобы узнать подробности, посетите https://warehouseftw.com Свяжитесь с Джоном +1-972-891-1576. Отличное расположение для дистрибуции и логистики, центра электронной коммерции, автомобилестроения, центра переработки, инвестора и брокера по недвижимости, аренды отдельных отсеков, производства, фабрики, медицинских исследований, энергетики, переработки нефти и газа, аэрокосмической промышленности, хранения, охраняемая коммерческая парковка для грузовиков , образование, разработка робототехники и автоматизации, канцтовары, безопасный открытый склад, деревообработка. Всего в 6 часах (400 миль) от мексиканской границы.
Related ads
Recently Viewed ads